There has never been anything quite like Absorbeez water absorbent products.
What Are Absorbeez Sandbags?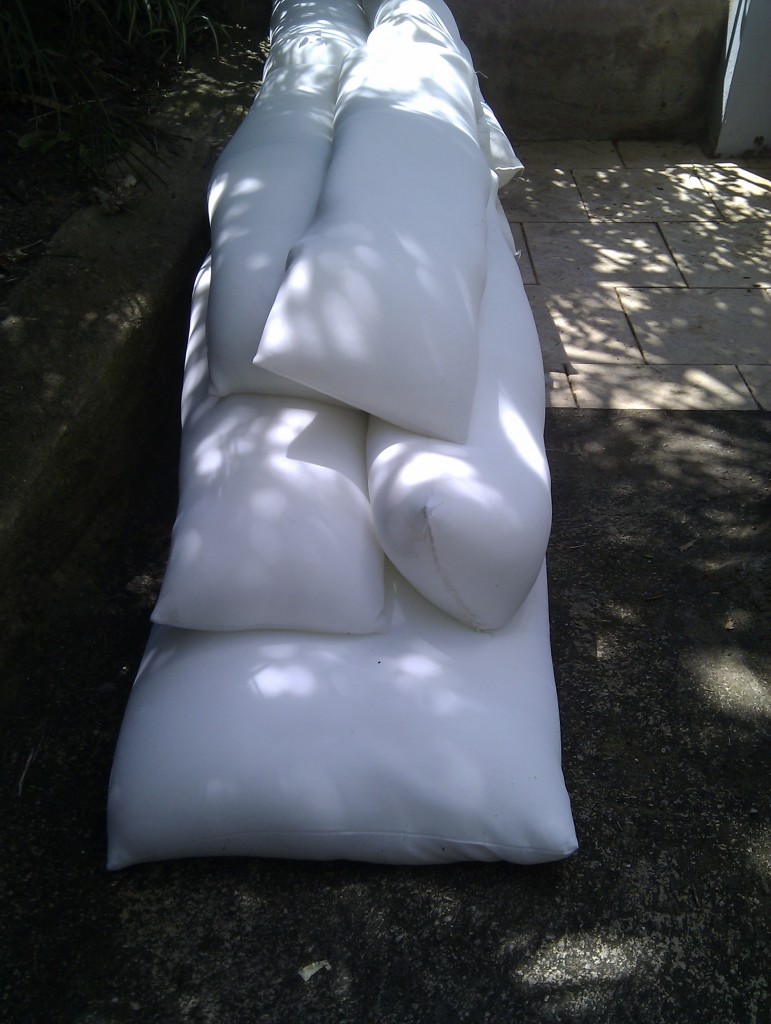 Absorbeez sandbags combine advanced technology with practical experience to produce a range of water absorbent products that are the best in class.
Absorbeez sand free sand bags are used extensively in many different situations. Their astonishing performance has created worldwide interest. These light and clean bags can be used for:
removing,
reducing,
controlling and
preventing excess residual water and fluid
… as a result of flooding, accidental spillage, leaks and many similar situations.
Absorbeez Sandbags As A Flood Barrier
Absorbeez sandbags are ideal as a flood barrier instead of heavy, dirty traditional sandbags. They can be stacked brick wall style providing far superior results in stopping or reducing the flow of water.
Absorbeez slows down and assists in reducing water ingress into a targeted zone.
Absorbeez is designed to absorb remaining clean or contaminated water from areas that may be littered with debris, rubbish, building material etc.
Absorbeez Are A Modern Alternative
These water absorbing bags are a modern alternative when the use of wet vacuums or similar tools is not practical for that final absorption of water following a pump out.
No other product has the adaptability and wide range of uses as Absorbeez.
The many sizes available mean that they can be used in a variety of situations whilst their outstanding strength ensures that they can stand up to the rigours of being thrown around in disaster situations and even driven over.
Absorbeez was developed by the Action Dry Group UK, a company with more than 30 years experience in floods, flood damage and water drying out.  The Managing Director, Andy Habbershaw, has been getting his hands 'dirty' on location for many years and his experience led to the development of Absorbeez to assist Action Dry with their daily work.
Action Dry Group UK identified the need for a product that could achieve superior a and faster results over and above what was currently available and what the flood and fire damage restoration industry could provide.
As an active participant within the flooding, disaster and clear-up industry Action Dry Group UK have ensured that Absorbeez matches their recognised claims in quality and performance.
For further information on Action Dry please click here.
Absorbeez products are designed to a superior specification in terms of performance and quality.
The main material in the bags is a patented supacore multi-layer cellulose fluff pulp containing a measured amount of sodium polyacrylate polymer granule heat and pressure bonded to form the supacore. All materials in the supacore comply with FDA/CFR177 and FDA21USC301. The outer bags are made of textured polyester fabric composition with polypropylene double stitching for hard wearing and strength. In the interests of health and safety, the materials are not a hazard in normal use.